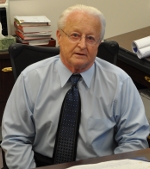 Jimmie Stallones
PRESIDENT
Jimmie Stallones is a master electrician, as well as president and owner of Alpha Electric Company. He obtained his license from the National Joint Apprenticeship and Training Committee (JATC) over 50 years ago. He has decades of electrical experience in industrial, commercial, petrochemical, and hospital projects. Jimmie is an active member of NECA, and also serves on the City of Houston's Electrical Board in the Public Works & Engineering Department.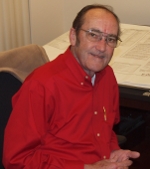 Bo Parrish
SR. VICE PRESIDENT
Bo Parrish is a master electrician with over 40 years' experience in the electrical field. He received his license through the electrical training program through the JATC. He is a partner and the operations manager of Alpha Electric Company. His proudest career moment was assisting local hospitals in regaining power after tropical storm Allison tore through Houston's medical center.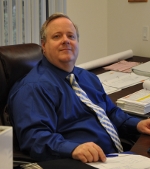 Nathan Keel
VICE PRESIDENT
Nathan Keel is a master electrician and a project manager for Alpha Electric Company. He has almost 40 years' experience in the electrical field. Nathan specializes in hospital and commercial electrical work. Nathan enjoys bidding challenging and complicated projects. His excellent leadership has afforded Alpha Electric many opportunities to carve a name for itself in the Houston construction industry.