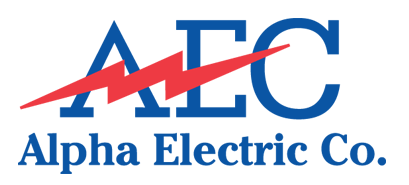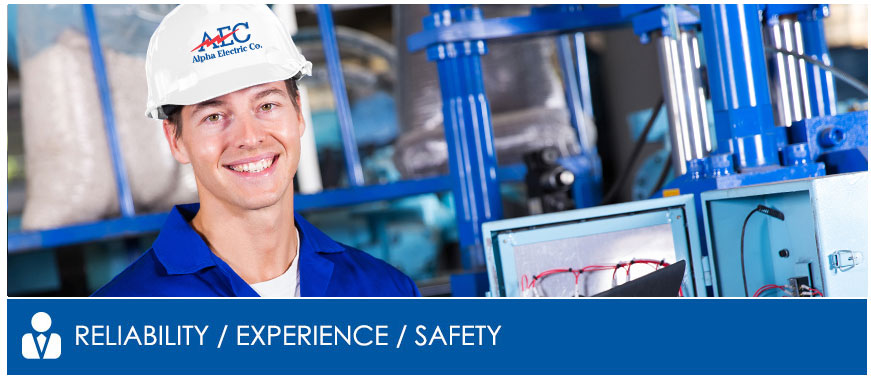 Reliability, Experience, Safety and Experience
Alpha Electric has formed long-standing partnerships based on our reliability, which is paramount in Alpha Electric's day to day operations. Every project we take on has met or exceeded our customers' expectations. We focus on completing the projects we bid on time through careful planning of every phase of each project. Additionally, Alpha Electric has the technology and experience necessary to bid projects accurately – every time.
Another aspect of the reliability which our customers have come to expect from Alpha Electric is the high standards of work we set in place. Alpha Electric ensures that its work is built to be safe for its users through:
Careful planning
Thorough knowledge of the electrical field
Experienced electricians
Accurate execution
Experience
Established in 1994, Alpha Electric has master electricians qualified to take on any project, and licensed technicians to complete the work. We have three Master Electricians available to bid projects, as well as a staff of project managers, each with over 20 years of experience in the electrical field. All of our service technicians have at least 5 years of electrical experience. Additionally, Alpha has an experienced General Foreman at every jobsite to oversee its electricians.
Our experienced electricians have afforded Alpha Electric the opportunity to work in a variety of industries:
Hospitals
Educational Institutions
Industrial
Oil and Gas
Retail Stores
Safety
Jobsite safety is an important issue within the electrical profession, and one which Alpha Electric does not take lightly. Our commitment to safety has been on the forefront of our planning and work practices in all our projects. Our partnerships with various safety organizations, such as the National Fire Protection Association have helped solidify and direct our safety policies as regulations and best practices evolve.
Alpha Electric has very strict safety guidelines, which are reinforced daily. Each employee is issued a safety manual upon hiring. Additionally, Alpha Electric has:
Annual company-wide safety meetings which reiterate Alpha Electric's standards, as well as OSHA regulations
Daily Job Safety Analysis forms filled out by the site's General Foreman
Daily Toolbox Talks, supplied by N.E.C.A, which covers a variety of relevant scenarios our electricians may encounter in their day to day activities
Safe Performance Self-Assessment (SPSA) practices
Alpha Electric hosts safety meetings for its employees and other local electrical contractors to help ensure electricians acquire the skills needed to avoid unsafe conditions. This meeting covered safety practices required for an oil and gas company in Houston.
---
Availability
We have technicians and project managers available 24 hours a day, 7 days a week, to take care of any electrical needs or emergencies you may have. Our service department is staffed with licensed electricians who have at least five years of experience and scheduling coordinators with the skill necessary to ensure an electrician on site when you need one, be it days, nights, weekends, or holidays for all service needs.
Alpha Electric listens to its customers' needs to ensure each project is completed with superior workmanship and the highest quality materials. Our 24/7 availability helps ensure Alpha Electric is there when we are needed, no matter what industry:
Hospitals
Retail
Residential
Shutdowns
Preventative Maintenance